Unbeatable Conditions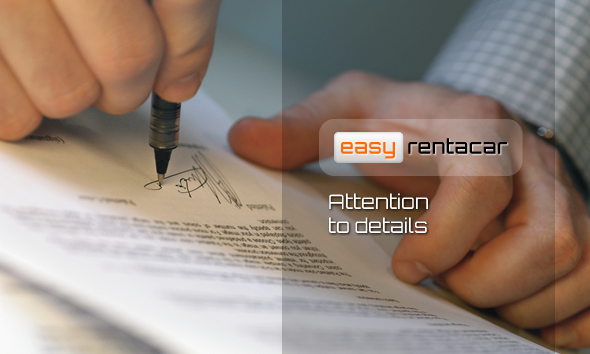 Maximum transparency and honesty
One of our main premises is to provide clear and easily comaprables conditions between models and suppliers. Unlike other websites reservations rent a cars, we want you to have as much information available at time of booking. It is important to read the fine print, but in the fine print may not be as important.
Terms
On our website each company is free to use it's own conditions. We detail here what you should look at when booking:
Final price all included: You are not required to pay more than established in the reserve, unless it fails to fulfill any of the conditions of recruitment, such as age of driver or office hours.
Age of driver: For each model is set a minimum driving age and insurance coverage. Possibly, if you are under 25 years old you'll need an additional insurance.
Delivery schedules and return: If you are traveling outside office hours, check the delivery and return charges of each provider.
Fuel Policy: Depending on the provider, you may be required to pay the amount of fuel in advance. Normally this does not affect the rental price, however, it is important to consider.
Full comprehensive insurance with excess: This is the most common type of insurance for car rental. It provides that in case of damage to the vehicle, you would only be liable for an amount equal to or less than the value of the excess.
Reduction or elimination of excess: If you are interested in contracting with higher insurance coverage, consider the amount of this coverage before you book.
Additional Extras: If you are carrying children in the vehicle, Spanish law requires it to accommodate them with the right accessories.
Guarantee cancellation and modification
To make a reservation at Easy Rentacar, you must pay an amount in respect of:
Deposit guarantee
Expenditure fees
If you want to cancel or amend your booking, Easy Rentacar will make the changes for free if they are made within 10 days of the start of hire date. In case of cancellation, Easy Rentacar will refund 100% of the deposit. In no case expediture fees will be refunded.
More info